We're approaching 6 months into my "50 Things to Do Before I Become 50" List, so I figured it was time for an update. I haven't completed anywhere near 1/6 of the items, which is concerning, but I am slowly making my way through them.
Also, in reviewing the list, I realised that one or two of them are just NOT going to be possible due to budget, so I'm taking action and changing my list slightly.
For this update, I'll split the list into sections
1. Already Done or about to be done within the next couple of weeks
2. Being Removed
3. What is replacing them
4. The rest of the list
DONE

(or about to be done)
1. Lose 10 lbs
No explanation needed, except to say that since the start of the summer I have already lost 4 st 8 lbs, which is 64 lbs or 29kg. This is for extra weight lost from that point.
2. Lose 20 lbs
3. Lose 30 lbs
I just hit this mark last week.

18. Visit a waterfall
We did this. Made the mistake of going on the first hot bank holiday (public holiday) of the year, so it was packed. If you don't know the area there is a 4 mile road up to the falls which is single track with the occasional passing bay, most of the way. It felt like everyone and their brother had decided to visit by the time we left and were heading back down the road the other way. Scary.
BUT I absolutely loved the falls, and will definitely go again.
Pistyll Rhaeadr Falls - The tallest waterfall in Wales
41. Wild Swim?
My friend, Sue Austin is going to meet me at a local lake on Sunday, and we are going to swim, while the weather here is still good.
43. Walk a Labyrinth
We walked the huge labyrinth in Milton Keynes when we were there for our anniversary earlier this year. We hadn't expected it to take so long when we started, but that thing is AROUND 1km! That's one huge labyrinth.
45. Watch a sunrise from the top of a hill.
Changing this to add - OR A SUNSET
Which means it actually now fits in the done list as we climbed the Wrekin the day after midsummer to watch the sunset.
BEING REMOVED
16. Fly Business class somewhere
Again, cuz Duh! And because hubby got to fly business when he was upgraded while flying for work.



REPLACING WHAT IS REMOVED

(or otherwise being changed)
16. Complete a 25km hike in one day
Easily combined with one of the other items on this list, probably a National Parks visit. We already did over 18km on one day when we walked the full circuit at Lake Vrynwy, so I know it's do-able.
20. Climb Cader Idris
adding
or Snowdon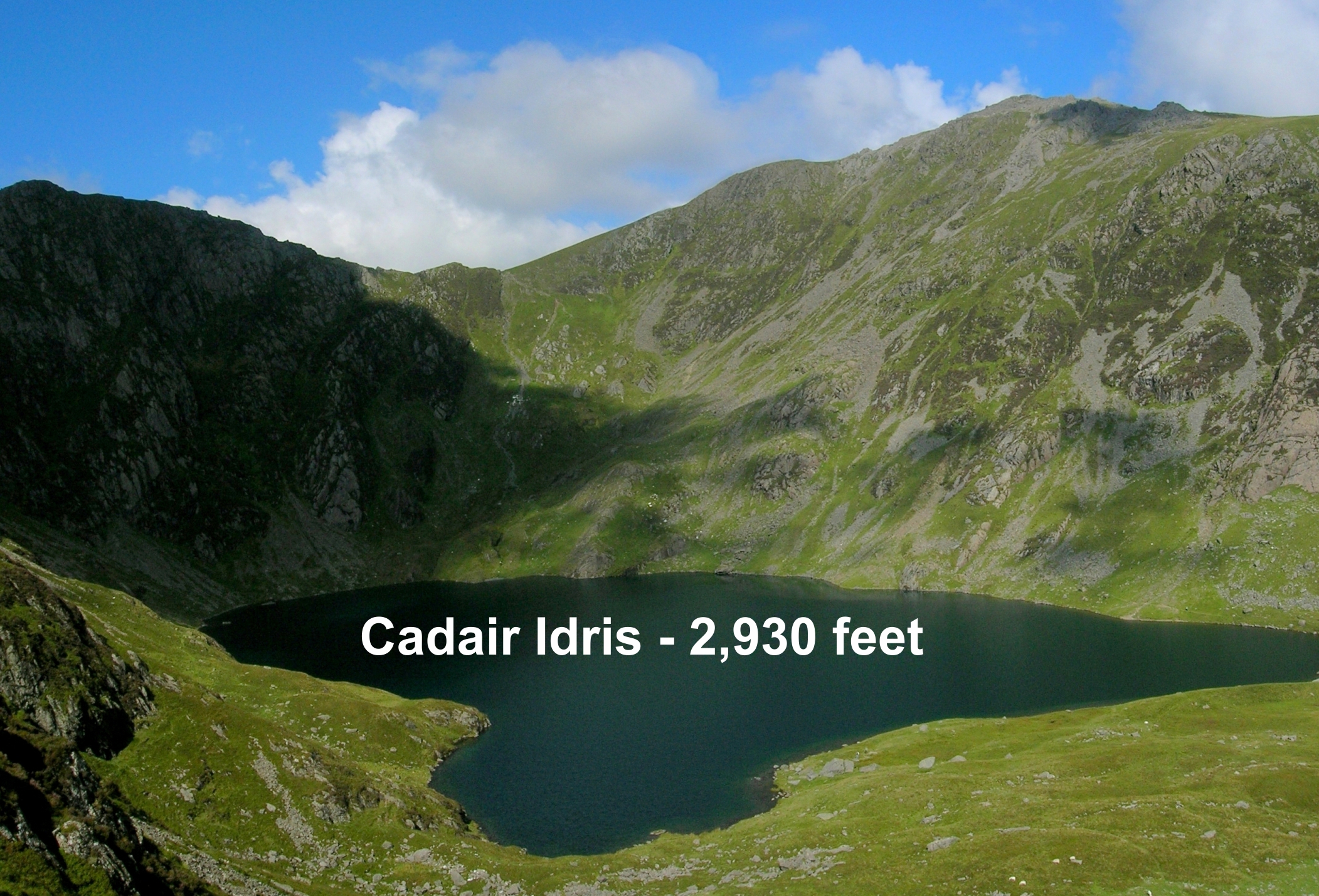 45. Watch a sunrise from the top of a hill.
Changing this to add - OR A SUNSET
Which means it actually now fits in the done list as we climbed the Wrekin the day after midsummer to watch the sunset. Listing here as well because it has been changed.
MAIN LIST
4. Lose 40 lbs
5. Lose 50 lbs
6. Reach Goal Weight
(which is another few lbs beyond the 50lb mark)
My eventual goal weight is to reach the top of a healthy weight range or my height, by all the usual charts. That means losing another 4 st 2 lbs, or 58l bs, 26.3kg. I might decide to stop before I get there, but we'll see.
7. Discover how to move through the world as a woman of healthy weight.
Seriously, I've never done that as an adult.
8. Hand back CPAP machine because I don't need it anymore.
(I can dream can't I?)
I have
Sleep Apnoea
, (
sleep apnea
for Americans) and use a
CPAP machine
at night in order to function as a human being during the day.
Every
CPAP
clinic appointment comes with a request for me to lose weight and the questions about what I am doing towards that goal. To be able to hand that machine back would be an incredible achievement, which may never happen, even if I lose all the weight, but like I said, I can dream, can't I?
9. Have a professional photo session with hair and makeover
If I reach goal weight, I will have lost over 8 1/2 stone, which is 119 lbs or 54kg, I think that will deserve a full on makeover and photo shoot.
10. Move eldest son into a permanent home of his own
He's currently working as a kind of intern with a Christian performing arts ministry and still has a room here at home. It would be a big deal for him to move on from there and into a home of his own.
11. Visit Keil Hill in Scotland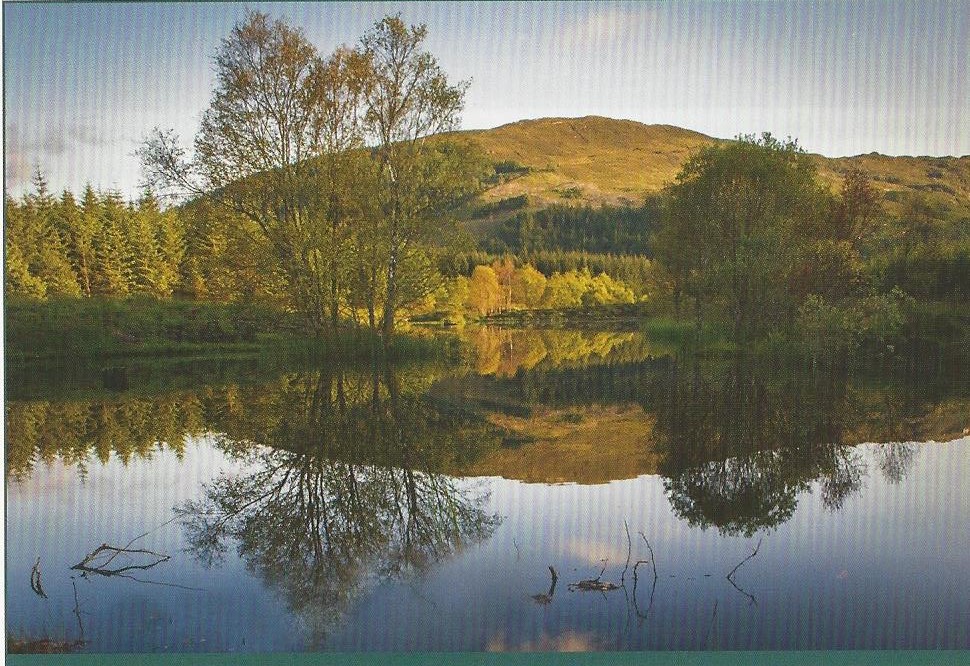 Family will understand why.
12. Visit Paris
Well, duh! And for the record hubby, no, Euro Disney does NOT count, although that would be cool to do AS WELL.


13. See Dana again
(either me there, or her here)
Dana is the friend I stayed with when I travelled to America some years ago.
14. See the Northern Lights
(or should this be a bucket list item?)
At certain times of the year and in the right weather conditions it is possible to see the Northern Lights from Scotland or even Northern England, so it doesn't necessarily have to be a bucket list item.
15. Watch a Meteor shower
17. Stay in a really unusual hotel or other holiday accommodation
There are all sorts of incredible places to stay, even in the UK. Check out a few of these:
22. Visit all 15 UK National Parks
23. Attend a grown up music festival
Unless I do manage to hand back my CPAP machine camping is currently out of the question so it will be a day visit rather than a stay, and I'm thinking about something like Bearded Theory

, or

Moseley Jazz

.



24. Learn some basic BSL – at least enough to be able to say something like "I only understand a little, but can I help?"
25. Plan and enact 25
th
Wedding anniversary celebration (it falls within the 3 years)
We really should start planning this as it will be next February!!!!!!

26. Get a small tattoo
I'm thinking about getting some custom temporary tattoos in slightly different sizes of the design I'm thinking of to try it out and figure out what size works.
27. Go Horse Riding
I've avoided this up until now because to ride at the weight I was, would have meant riding a huge carthorse or shire horse. Even losing as much weight as I have would make the ride much more feasible and less scary, but at goal it will be awesome.
28. Walk/Run a 5k
Maybe I'll start with
parkrun
and doing the
race for life
.
29. Walk/Run a 10k
I'll be honest that while the 5k seems do-able to me the 10k seems much more difficult.
31. Get a Dog (rescue)
We always had dogs growing up and since I left home I've not had one, it's something we definitely want to get back into.
32. Complete every lesson in a year long online art class. (By "complete" I mean at least engage with the lesson in some way and make an attempt to do something with it)
I am going to be doing
Lifebook
again in 2018, so maybe this year will be the year, although to do every single activity offered means 84 activities or something like that. No falling behind with this one or I'll never catch back up. SO FAR I'm doing OK, there are one or two I won't do because I don't have the materials, but I shall possibly come back at the end and do something else with those classes.
I was lucky enough to win one of the spots in class on the launch giveaways.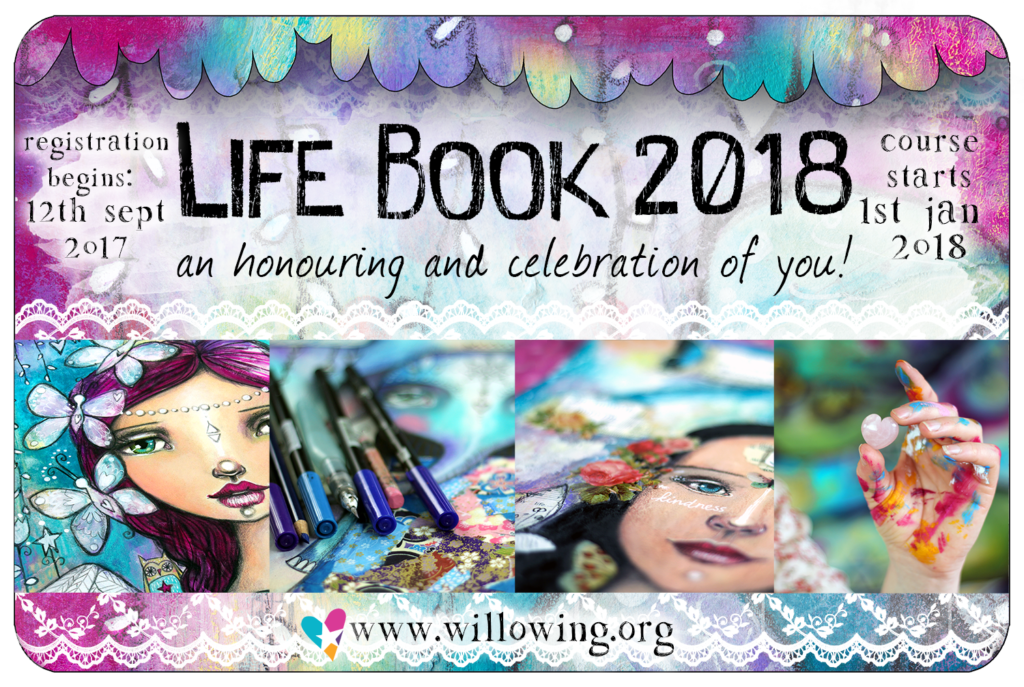 33. Sell a piece of art work
Anyone want to buy anything you have seen me share on Instagram or Facebook?
34. Create and Maintain a weekly letter writing practise
I'm thinking about treating myself to
The Letter Writers Complete Resource
from
The Postman's Knock
to get myself started.
35. Read 50 books (see separate list
eventually
)
I've started thinking about this. Should I just keep track and get the number up to 50, or should I start out with a list and if so should there be categories and so on? Any suggestions dear readers?
36. Take an IRL cooking class
To do this close to home would mean doing the classes that
Mukasse Afro Caribbean foods
sometimes put on or going to one of the classes at
Brompton cookery school
. Although my dream would be to do one of the
bread courses at River Cottage
.
37. Bake a rainbow unicorn cake
38. Eat something you think you won't like
I might surprise myself.
39. Celebrate one of my birthdays with a day of RAK events (Random Acts of Kindness)
40. Spend a whole weekend technology free – (still need to remain contactable in emergencies, BUT, no phone, no computer, no internet, no TV, etc)

42. Picnic under the stars

44. Learn to identify some of the trees we see on our walks, other than the very basics that most people know.
We picked up a book and just have to remember to take it with us on our walks.


46. Join (or start up) a Stitch and Bitch or a Knit and Natter group.
47. Make more crafty gifts.
A conversation from last year and something that happened this week made me realise that you never know the impact those gits have, especially when they are made and chosen with care and intention.
48. Go whale/dolphin watching (preferably off the coast of Wales).
49. Attend a live sporting event.
50. Attend a ball or other formal event in a kick ass gown even if I have to sew it myself.
Although there is no way my sewing skills are up to a dress like that!
You can check out the sites I link up to over in my sidebar. Before you go, why not check out my
recipes index page
, or my
craft projects index page
, I am sure you will find something there to interest you.