I HAD a 50 things to do before I turn 50 list, BUT this blasted pandemic got in the way. I had already completed 22 items on the list before we went into lockdown, so I have decided to rewrite the REST of the list to a list that is 51 things to do before I turn 51 and make it a more Covid suitable list. That means removing any international travel and lessening the travel within the UK too.
DONE
1. Lose 10 lbs
I had already lost 4 st 8 lbs, which is 64 lbs or 29kg. This is for extra weight lost from that point.
2. Lose 20 lbs3. Lose 30 lbs
4. Lose 40 lbs

5. Lose 50 lbs
6. Reach Goal Weight
Did that the same weekend I qualified as a WW coach. And even got a couple of pounds below it before Christmas HAPPENED.
7. Visit Amsterdam (THIS entry was changed due to the protests happening in Paris, which is what it originally said).
We visited Amsterdam for our 25th Wedding anniversary earlier this year.
8. Visit a waterfall
We did this. Made the mistake of going on the first hot bank holiday (public holiday) of the year, so it was packed. If you don't know the area there is a 4 mile road up to the falls which is single track with the occasional passing bay, most of the way. It felt like everyone and their brother had decided to visit by the time we left and were heading back down the road the other way. Scary.
BUT I absolutely loved the falls, and will definitely go again.
Pistyll Rhaeadr Falls - The tallest waterfall in Wales
10. Plan and enact 25
th
Wedding anniversary celebration (it falls within the 3 years)
See point 7 above.
11. Go Horse Riding
I've been and done this once and would love to do more, but the cost involved is so high I'm not sure how to make it work regularly. My instructor on the day I went said she could not believe I have not ridden since I was 11 or 12.
12. Walk/Run a 5k
I started park run on New Years Day and have run over 10 times, volunteering 3 times, with a current PB of 31:19.
I ran a Race For Life 10K, just a few weeks ago and am regularly running way more than 10K in training runs for the Half Marathon I'm booked for in October. Yes,ME! I'm going to be running a half marathon. That wasn't even in the very extremes of my thoughts when I made this list.
14. Eat something you think you won't like
I don't remember where we were but hubby had piccalilli on his plate when we were out for lunch one day. I said "Eugh, I don't like that. Well, actually I don't know that I have ever tried it, or if I just convinced myself I wouldn't like it." and well once that was out of my mouth, I had to, and guess what . . . . . IT WAS OK and now we have a jar of it in the fridge.
15. Wild Swim?
My friend, Sue Austin met me at a local lake that allows swimming last summer. I had the absolutely best time. Sue had to keep reminding me to breathe while we were swimming. There's loads of pond weed in the lake and the weirdest part was that feeling on my legs. It felt like it should be the start of a Dr Who episode. THANK YOU Sue.
16. Walk a Labyrinth
We walked the huge labyrinth in Milton Keynes when we were there for our anniversary earlier this year. We hadn't expected it to take so long when we started, but that thing is AROUND 1km! That's one huge labyrinth.
17. Watch a sunrise from the top of a hill.
Changing this to add - OR A SUNSET
Which means it actually now fits in the done list as we climbed the Wrekin the day after midsummer to watch the sunset.
18. Take an IRL cooking class
I'm counting this as done. The classes were done on Zoom, rather than in person physically, but they were still done in the moment and with feedback and interaction. I have been doing classes with
Migrateful
who train up chefs from all over the world who are Refugees, Asylum Seekers and Refugees.
So far I have done classes in the cuisine of Angola, Ethiopia, Lebanon, Nepal and Syria and I have loved every single moment of them!
19. Bake a rainbow unicorn cake
20. Attend a live sporting event.
Hmmmm, does TAKING PART in a major half marathon count? YES it does and I am counting that!
21. Run a Half Marathon
While the half marathon mentioned above was cut short because of an abandoned vehicle on the route, I did later complete a social run of the route of the half marathon that the running club I am part of ,
Telford Harriers
, organizes every year. BTW if you are looking for an awesome medal and technical t-shirt, this year's
Ironbridge Half Marathon
is now being run virtually and you can enter even if you can't come to Telford for it.
22. Move eldest son into a permanent home of his own
DONE done done done! So proud of him!
23. Make more crafty gifts.
A conversation from last year and something that happened this week made me realise that you never know the impact those gits have, especially when they are made and chosen with care and intention.
24. Either do a driving experience on a track OR hire a classic car for a day and just DRIVE.
The Morgan Driving Experience
. It was an awesome day and I absolutely adored my time driving this beauty. Just sad we didn't get any decent photos or get to drive with the top down for long because it rained horrendously most of the day.
25. Attend a Cacao Ceremony or other witchy type gathering.
Absolutely fantastic day running in the hills between lockdowns with a group of people led by my personal trainer of Beyond Fitness.
STILL TO BE COMPLETED
Now actually 51 and I am well on the way to completing that list before the time is up.
29. Complete a 25km hike in one day
We already did over 18km on one day when we walked the full circuit at Lake Vrynwy, so I know it's do-able.
30. Discover how to move through the world as a woman of healthy weight.
Seriously, I've never done that as an adult.
31. Hand back CPAP machine because I don't need it anymore.
(I can dream can't I?)
I have
Sleep Apnoea
, (
sleep apnea
for Americans) and use a
CPAP machine
at night in order to function as a human being during the day.
Every
CPAP
clinic appointment until 2017 has come with a request for me to lose weight and the questions about what I am doing towards that goal. To be able to hand that machine back would be an incredible achievement, which may never happen, even if I lose all the weight, but like I said, I can dream, can't I? My appt in 2019 came with a very shocked nurse who came into the waiting room to call me and did a double take because she couldn't quite believe it. HOWEVER the 2021 clinic appts have all been cancelled, so I have no idea how and when I am going to be able to get my sleep study re-done in order to be allowed to hand it back.
32. Have a professional photo session with hair and makeover
If I reach goal weight, I think that will deserve a full on makeover and photo shoot.
33. Visit Keil Hill in Scotland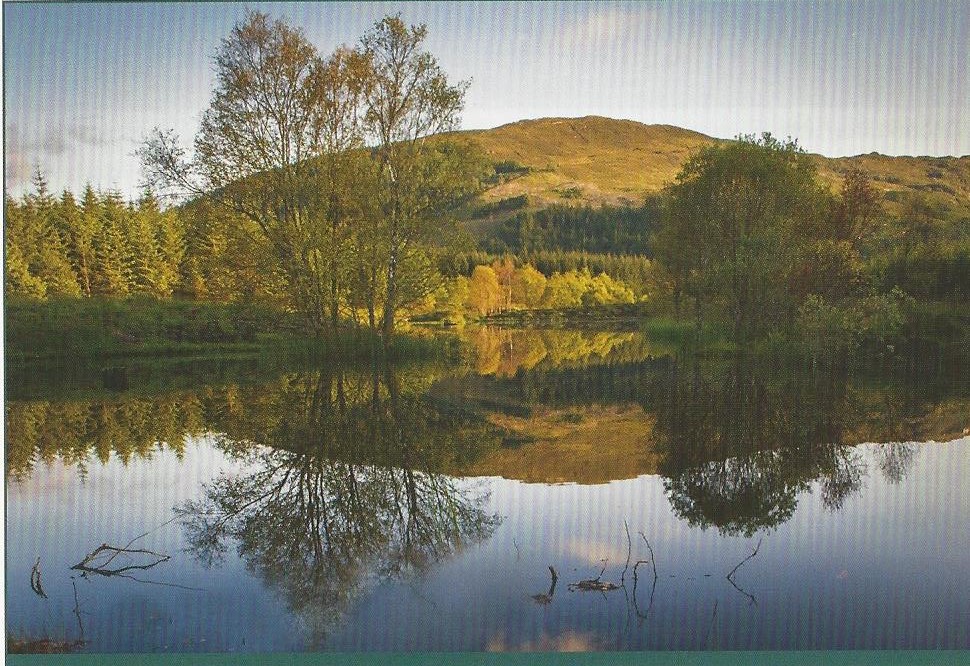 Family will understand why.
34. See the Northern Lights
(or should this be a bucket list item?)
At certain times of the year and in the right weather conditions it is possible to see the Northern Lights from Scotland or even Northern England, so it doesn't necessarily have to be a bucket list item.

35. Watch a Meteor shower
I keep trying but clouds get in the way, SIGH
36. Climb Snowdon
37. Learn some basic BSL – at least enough to be able to say something like "I only understand a little, but can I help?"
I have some temporary tattoos in different sizes of the design I want. I just have to figure out when to get it done in relation to the races I have booked and what size to get it done. I know I might need to change it to a simpler font in order for it to be clear when placed across my calf. I have had to hold off on this because of the lockdown situations, but do need to start researching local artists to dee who I want to go to.
39. Complete every lesson in a year long online art class. (By "complete" I mean at least engage with the lesson in some way and make an attempt to do something with it)
I signed up for Lifebook
in 2018.

I did OK, until about September and then I got off track.
This year I am participating in both Book of Days and Moonshine by
Effy Wild
and do hope to complete the year.
40. Sell a piece of art work


Anyone want to buy anything you have seen me share on Instagram or Facebook?
Seriously!

41. Create and Maintain a weekly letter writing practise


I'm thinking about treating myself to

The Letter Writers Complete Resource

from

The Postman's Knock

to get myself started.




ooooooooops, yeah, this one isn't going so well . . . . . .



42. Celebrate one of my birthdays with a day of RAK events (Random Acts of Kindness)
Trying to do this during lockdown would have been too difficult, so I may have to do this for someone else's birthday.
43. Spend a whole weekend technology free – (still need to remain contactable in emergencies, BUT, no phone, no computer, no internet, no TV, etc)

44. Picnic under the stars
45. Go Paddle Boarding
My awesome personal trainer, Emily at
Beyond Fitness
has said she might take me.
46. Go to Bounce Below, the awesome underground net adventure.
I don't want to go alone, and no one in the family seems to be up for it, BUT Emily has said she will go with me, so that's cool!
47. Do one of the zipwires run by the same company as Bounce Below.
Initially I had said I wanted to do
Titan
, which is on the same site as Bounce Below, because it is a seated zipwire:
But Emily has persuaded me (I think) that the lying face down zipwire,
Velocity 2
is not as scary as I think it is, so it looks like it will be that one!
48. Donate Blood
I used to be excluded because of the medication I am on, BUT now I can as long as my dose hasn't been changed in the month prior to donation. I'm just waiting for an appt slot to come up as all the local sessions are booked up.
HOWEVER, because of the nature of the site, and the social distancing currently required by government rules they are currently still closed until further notice.
50. Lift ___kg at the gym
With the further lockdowns since I last updated this list, this one will probably need to be swapped out for something else.
51. Axe Throwing session (or a smash room, that would be cool too)
So that's it. I have around 49 weeks to make all that happen.